"Go after the boys.  If you can lead the boys to Jesus, the impact will reach the girls and the women; it will eventually rebuild the family, transform the city, and change generations to come."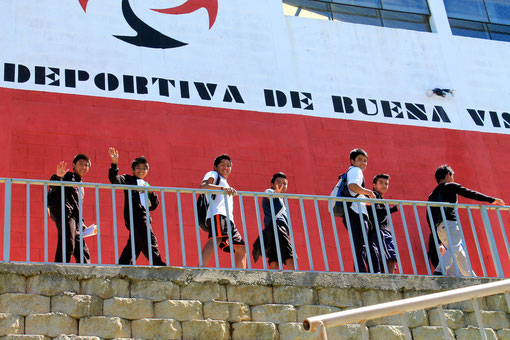 This ministry exists to provide an avenue for boys - in the impoverished village of Buena Vista, Guatemala - to break generational chains related to poverty.
God began to put this desire in our hearts in 2008, and since then He did incredible things to make it a reality.  What began as a simple step of faith has grown into an amazing display of God's provision through the generous support of his people.  We have watched Him faithfully provide for everything we were dreaming for - and more - which has bolstered our confidence in Him and His plans for this village.
Pray with us as we seek to bring hope to these boys, and ultimately to this community.
Follow the links to the left to learn more about who, what, and why...